Poodle Talk Sunday
My apologies for not posting last Sunday. My router stopped functioning last week and I called Spectrum Cable for service. My router was replaced but not until I missed my blog deadline :-(
Doggie Couture?
I must confess, I do enjoy a little touch of fashion in my poodle's life.
Chewy.com, PetCo, PetSmart and other online sites does make it simpler to be a bit indulgent on a budget. I'm more inclined to squirrel a bit of money away for emergencies (vet visits, vaccinations, teeth cleansing, monthly grooming appointments). And, while I don't mind dedicating a dresser drawer to doggie fashion, I'm not sharing my closet--yet.
Chanel has a cute harness that looks like a dress with a taffeta skirt (don't tell her, but it's a cat harness). She dresses up like a gingerbread girl during Christmas time (my kitchen and dining room is decorated with gingerbread girls and boys collectibles). She also has a set of jammies and sweaters she wears during winter..
Chanel's gift from Aunty Carla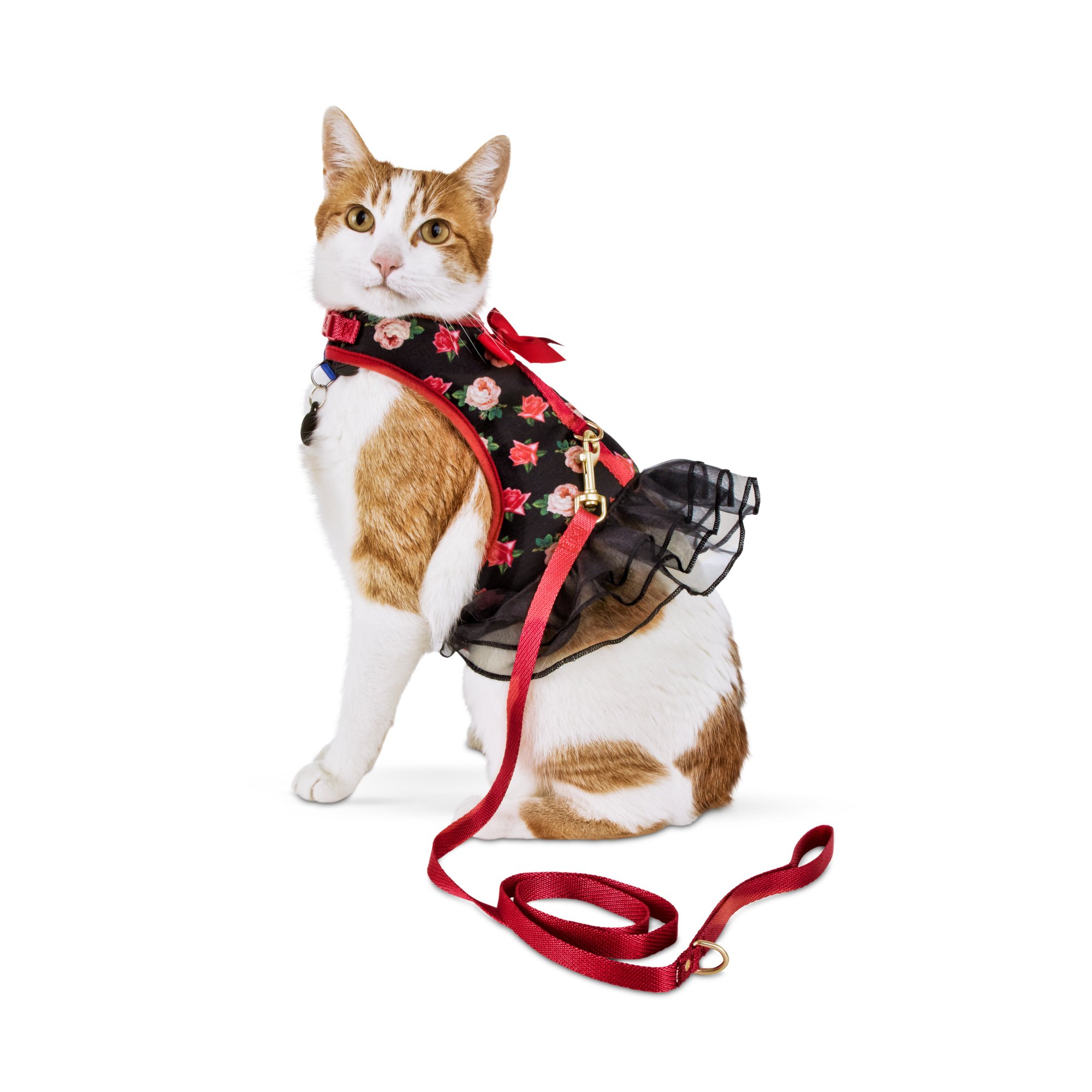 Chanel's harness
I wouldn't mind having this hat and scarf.
Chanel would probably wear the sun glasses
When temperatures start to fall below 45°F, some cold-averse breeds will get uncomfortable and will need protection. For owners of small breeds, puppies, senior dogs, or thin haired breeds, anytime the temperature outside feels at or below 32°F, pull out the sweaters or coats!
Dos my dog need sunscreen? Yes, you should put sunscreen on your dog. Vets say if a dog has to be outdoors during peak sun exposure hours (10 am to 4 pm), sunscreen should be reapplied to sun-sensitive areas of the body—the nose, around the lips, tips of the ears, the groin, and the belly—throughout the day.
It's highly important that you only use types of sunscreen that are specifically intended for use on dogs. They should not contain zinc oxide or para-aminobenzoic acid (PABA), as these ingredients are toxic to dogs if ingested, and dogs will often lick their skin and accidentally ingest the sunscreen.
Happy Poodle Sunday,
Psalm 46:1-3 God is our refuge and strength, an ever-present help in trouble. ... Isaiah 41:10 So do not fear, for I am with you; do not be dismayed, for I am your God. I will strengthen you and help you; I will uphold you with my righteous right hand.